About us
We are a company with a very extensive distribution network in Germany, Austria, Slovakia, the Czech Republic, Slovenia and Poland. We encourage all companies looking for a trusted trading partner to contact us. If you are looking for high-quality, flexible and fast-moving partners in the market with fast and efficient marketing and transportation, do not hesitate! No matter whether purely in content or in words, ProfilNET is the right address. Find out that cooperation with us can take place on many levels.
Products
By deciding to buy products in our company, you can be assured that their quality will meet all expectations. Cooperation with companies such as Schüco, Aluprof, Schilling, Salamander, Exte or Rodenberg shows you the direction that our company has chosen. When manufacturing our products, we always follow the motto "Quality without compromise". We are aware that every market is characterized by certain expectations and requirements. Therefore, during our production, we try to ensure that all are met.
One of the most important aspects of our offer is its versatility. We assume that at the current pace of life, there is a lot of pressure to buy products from one company in one go and at a time. Therefore, we offer: aluminum systems: windows and doors, facades, sliding and folding systems, PVC windows and doors, roller blinds, facade blinds, window sills and exclusive door panels. By purchasing products in one place, you save not only on transportation and time, but you also get the opportunity to receive a better discount..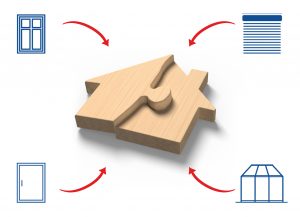 Communication
High level customer service is important to us. We try to answer all questions quickly and satisfactorily. The type of question does not play a role here, we answer each in the section: Technology, Maintenance, Assembly or Sales. Our staff speaks in many foreign languages and are prepared for customer service. Our sales representative will gladly visit you and respond to any questions you ask on the spot, and in the meantime, will present our offer prepared by us.
Logistics
Our company has a wide distribution network in Europe. Our products are delivered to many customers in Germany, Austria, Slovakia, the Czech Republic, Poland, Italy, Belgium and Switzerland. We are aware that the ordered products are individual. All windows, doors and blinds differ in mass, form or color. It is therefore important for us to ensure that the products are properly secured during loading and transport..
For the transportation of products we use our own trucks and use the services of other companies.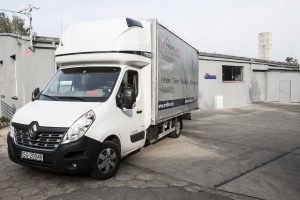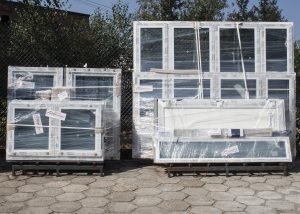 Training
By signing a contract with ProfilNET, you receive a full technical training on our offer. We will advise you on how you can best advertise our products and tell which of their attributes are worth emphasizing. We will match the training to your prior knowledge and experience in the industry.
We also organize trainings for our business partners in the field of joinery and assembly. You are welcome to visit our company to be able to show you how to properly install for example; winter gardens or we will send our experts to the place of assembly for advice and help.
Marketing
We know that a good product is not a sufficient argument to successfully sell on the market. Customers must know what we offer them. To meet the needs of our trading partners, we are able to offer you a package of marketing products that can be used in the sales process for better results.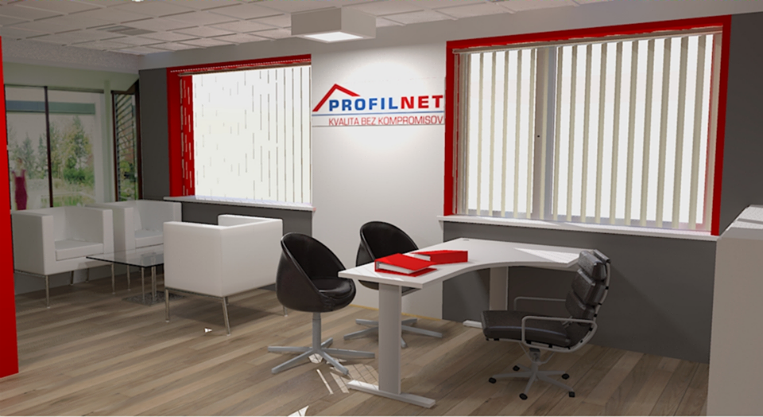 Our products can be divided into four categories depending on how they are used:
Sales lounge: Advertising brochures, catalogs and pricelists, exhibitions and samples of our products, valuation program, advertising design, multimedia presentations

Direct sales:

Brochures, catalogs and price lists, light and easy to transport product samples, multimedia presentations for products



Internet Advertising: Helping to create a website, advertising on the Internet, search engine positioning
Printing process: leaflets, advertisements, posters, catalogs, banners and business cards.
There are many people who run their own businesses, but they can not find enough time to think about advertising. Take advantage of expert services. We know the industry well and have been selling products for many years. Together we will decide what you need, we will design a prospectus, we will order and we will take it to the place. Nothing is simpler, and at the same time you will save a lot of money and time.
Besides, if you would like to advertise our products and support our brand, then we will offer you this service at a super low price.
Idea! – Collaborate with us!
ProfilNET offers a wide selection of products and a high standard of work organization, so it works with many companies across Europe. We cordially invite building companies, architects, window shoppers, market researchers and other companies interested in buying our products to cooperate. We guarantee a wide assortment of high quality products, marketing support, technical and commercial advice, transport of products to the indicated address and communication in many foreign languages. If you do not have an idea for an enterprise, perhaps our offer is tempting. Open your ProfilNET salon and we'll help you with every step you take.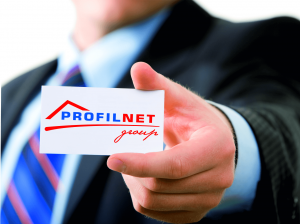 Collaboration with us really pays off!
Contact us and we will make an individual offer for you. [email protected]