Charateristic
The window-frame Exte Elite XT system like the Expert XT is inside one shuttter box, it allows the use of both internal and frontal revision. An additional advantage of the Elite XT system is the possibility of using a frontal revision that gives the possiblity of entirely hidding the internal part of the shutter.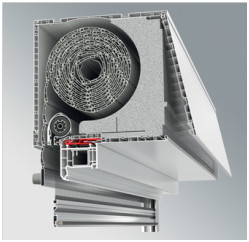 System Elite XT frontal revision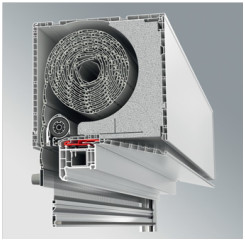 System Elite XT internal revision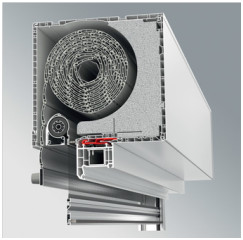 System Elite XT outside revision
The undisputed and distinguishing feature of this system on the market is the possibility of using an integrated shutter box. The shutter is located inside the box, and the box can be hidden entirely. In other popular solutions the box is always mounted on the facade of the building thus being always visible.
The system fulfills all requirements of the EnEV 2014 standard.
The advantage of this system is also the possibility of using an integrated window and door mosquito net. It is worth emphasizing the location of the mosquito net that is between the window and the armor. Especially noteworthy is the comfortable solution of an integrated door mosquito net that folds to the lateral guide.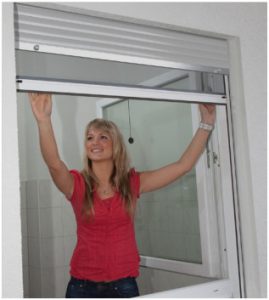 Window Mosquito Net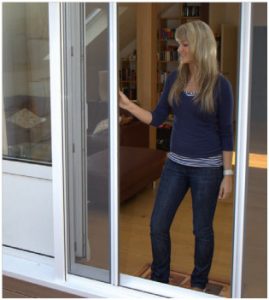 New: Door Mosquito net

The system has many advantages, which are described more extensively in the Product highlights tab