Charateristic
Introduction
Handles are our first contact we have with a window or door. A well matched handle, one that comfortably lies in the hand, highers the ease of use and underlines the design is a really important element of every window. Window handles offered by the ProfilNET  company are available in 3 types and 3 colors.
Schüco Akustic Handle
The Schüco Akustic handles are designed with mind of everyone who appreciates ease of use, quality and aesthetic. Standard Schüco Living 82 MD windows are equipped with them in standard. The handles are available in the following colors: White, bronze, silver and old-gold. They can be with or without a keyhole or a clip.
Roto Swing handle
The visually unique handle model, with a profiled handle is one of a kind on the market, thanks to that it additionally underlines the shape of the window. In standard the Secustic mechanism is used, thanks to that the handle is secure and easy to use. Available in the 3 following colors: old-gold (F4), silver (F1) and white.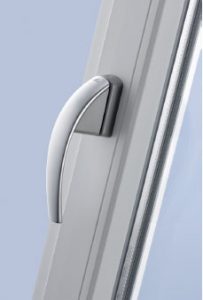 The Roto Swing handle is also available in a keyhole or clip version, but also for terrace and sliding doors: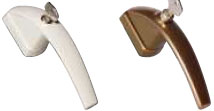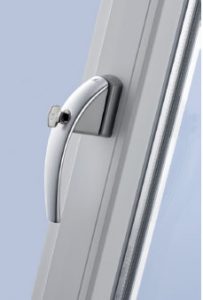 Hoppe Secustic handle
The most popular and known handle model on the market. Tested throughout the years in thousands of buildings on the word it became the synonym of high quality. The Salamander bluEvolution 82MD ProfilNET windows are in standard equippied with these handles.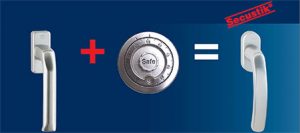 A Characteristic trait for this handle is the sound of turning her, which pictures the precise mechanism and lets us know when the window is ready to be opened. Thanks to the Secustic system the handle already in standard has a mechanism that makes it harder to break into the house. Futhermore the handle is pleasant to touch and comfortable to use. In our PorfilNET company the offered model for the this handle is the Luxemburg. Available in 3 colors: old-gold (F4), silver (F1) and white.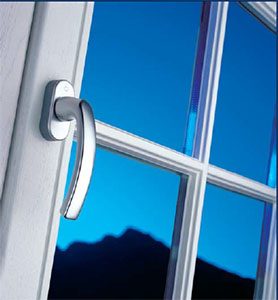 The Hoppe Secustic handle is available in a keyhole and clip version, also for terraces and sliding doors.