Charateristic
3-Chamber window and door system with thermal partition Superial 75 is designed for window design in housing, utility and industrial buildings. This system is ideal for all kinds of windows and external sites. Solutions such as: tilt, turn, tilt, tilt-and-slide windows, door openings in and out – based on modified window sills – do not pose a challenge to this system. Thermal in fill material, centrifugal gasket and special glass gaskets allow for a Uf of 1.41 W / m2K. The depth of the window sash is 84 mm and the depth of the frame is 75 mm. The system offers the possibility of bending profiles, among others. Doors, wings and bundles allow for different types of arches and arch constructions. The large range of sections and profiles allows for the production of a durable and aesthetically pleasing construction in line with customer expectations. Windows in the Superial 75 system meet the requirements of resistance to burglary in the class RC 3.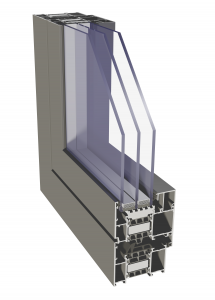 The window system is available in three thermal options:

SP i, SP i+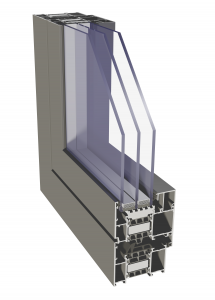 SP SU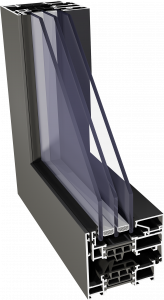 SP OUT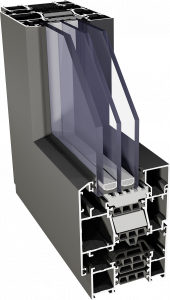 The extension of the Superial 75 system is a series of SP 800 dedicated to the construction of doors with high insulation parameters. The great advantage of this system is its compatibility. Thanks to adaptive profiles it is possible to integrate its construction into Superial 75 sites. In addition, we can choose to choose a thermally insulated threshold, which further increases the thermal properties. With the SP 800 we can create a variety of doors: one, two-sash, open outward, open inward and panic door. The depth of the sash as well as the door frame for the door solution is 75 mm.
The door system is available in three thermal options:
SP 800 i, SP 800 i+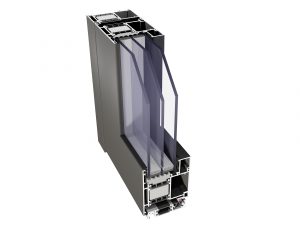 Extremely high thermal performance was achieved by using special inserts inserted between the thermal separators and around the pane. Thanks to this solution the insulation of the cross section increases even by 0.2 – 0.5 W/m2K. The SP 800 has excellent anti-burglary properties, and owes it to a lock located far from the outside.
Windows and doors in the Aliplast Superial 75 system are available in all colors of the RAL palette. They can also be made in metallic structural lacquers. The addition of the offer is the possibility of painting the windows on a wood-like structure.