Charateristic
Aliplast Imperial 65 is a three-chamber system designed to construct exterior doors, windows and various types of entrances. The 24 mm wide thermal in-fill material used in profiles is made of polyamide enriched with multidirectionally oriented glass fiber. It greatly improves the mechanical strength of the outer and inner chambers of the profiles. The thermal sheath is additionally equipped with a Coex sealing sheath, which, during the firing process of powder-coated profiles, creates a reliable insulation and excellent sealing.
Due to the large width of profiles 65 mm (window frames, door frames,studs, door leafs) and 74 mm (window sashes) and the frame thickness 1.7 ÷ 2.0 mm, a rigid, profile profile was created to allow the construction of doors of a maximum dimensionof 1200 mm wide and 2400 mm in height. The use of branded fittings and a wide range of threshold solutions make the system very modern and versatile. The Imperial 65 system allows for the construction of many different types of windows and doors, depending on the application and specific requirements for functionality, thermal insulation and design aesthetics. Windows meet the burglar resistance requirements in RC3 class.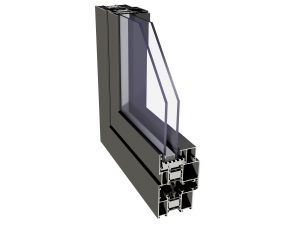 The solution available in the Imperial 65 window system
The design of IP and IP and + systems is based on the proven, extensive and highly valued Imperial system. High thermal parameters are obtained by using special inserts inserted between the thermal separators and around the pane.
IP i, IP i+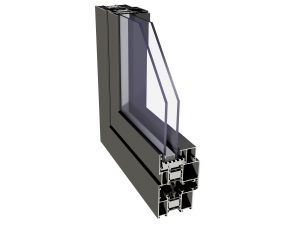 IP SU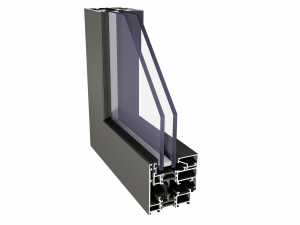 IP OUT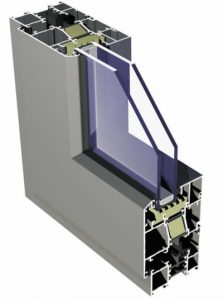 Available in the Imperial 800 door system
The Imperial 800 is a three-chambered thermal insulation door system that is an extension of the IP system. Similar to the Superial 75 system, the Imperial 800 also features adaptive profiles that make it possible to integrate the design of this series into Imperial 65 sites. The depth of the door as well as the door frame in case of a door solution is 65 mm. In addition, we can opt for a thermally insulated threshold that further improves the thermal design.
IP 800 i, IP 800 i+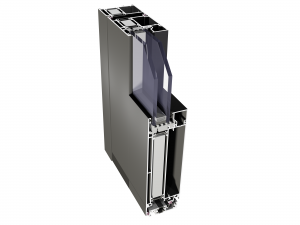 Windows and doors in the Aliplast Imperial 65 system are available in all colors of the RAL palette. They can also be made in metallic structural lacquers. The addition of the offer is the possibility of painting the windows on a wood-like structure.